Board
Board can often be seen as an unglamorous material – in its multitude of common finishes it is often seen unimaginatively, used for utility-based formats – but it is essential to the form and construction of most packaging.
Available in different thicknesses and finishes, it can be used in thinner weights for folding cartons, or in thicker grades for the inner foundation of paper over board boxes. In this case, the board becomes the medium which carries the outer layer of covering – allowing the surface to be specified from an almost unlimited variety of textured and coloured options.
Board in its most raw state can also be a good material choice for the focal point of a piece of packaging. Utilising the environmental credentials of recycled board and celebrating the simplicity of the material by die-cutting and creasing to form shapes – and embossing, foiling, screen printing, digital or litho printing it to brand the surface can show the material at its most reductive yet tactile state.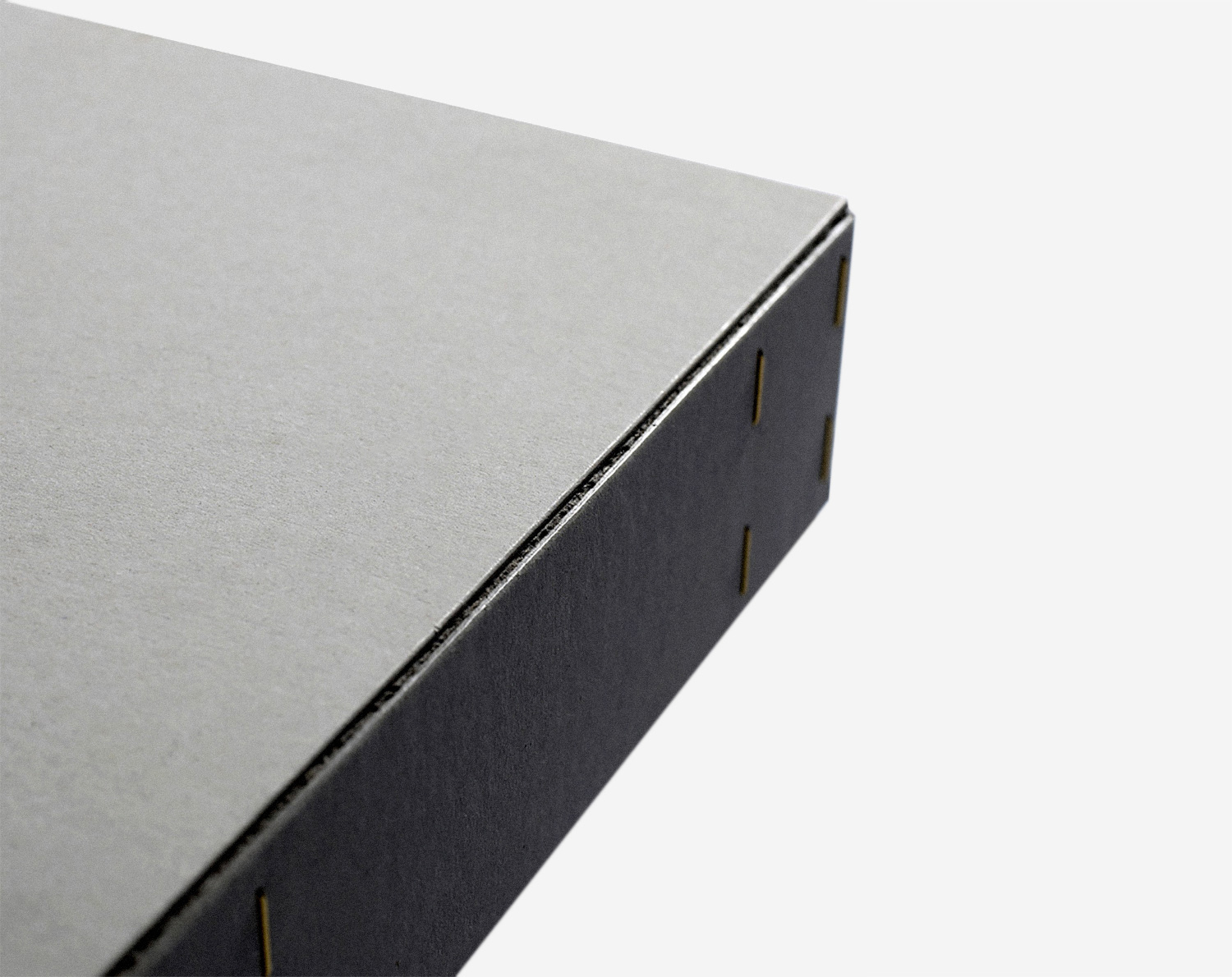 PACKAGING
Raw edged clam shell box
PROCESS / MATERIAL
1,200 micron grey board, raw edge finish, crease, score, foil block, staple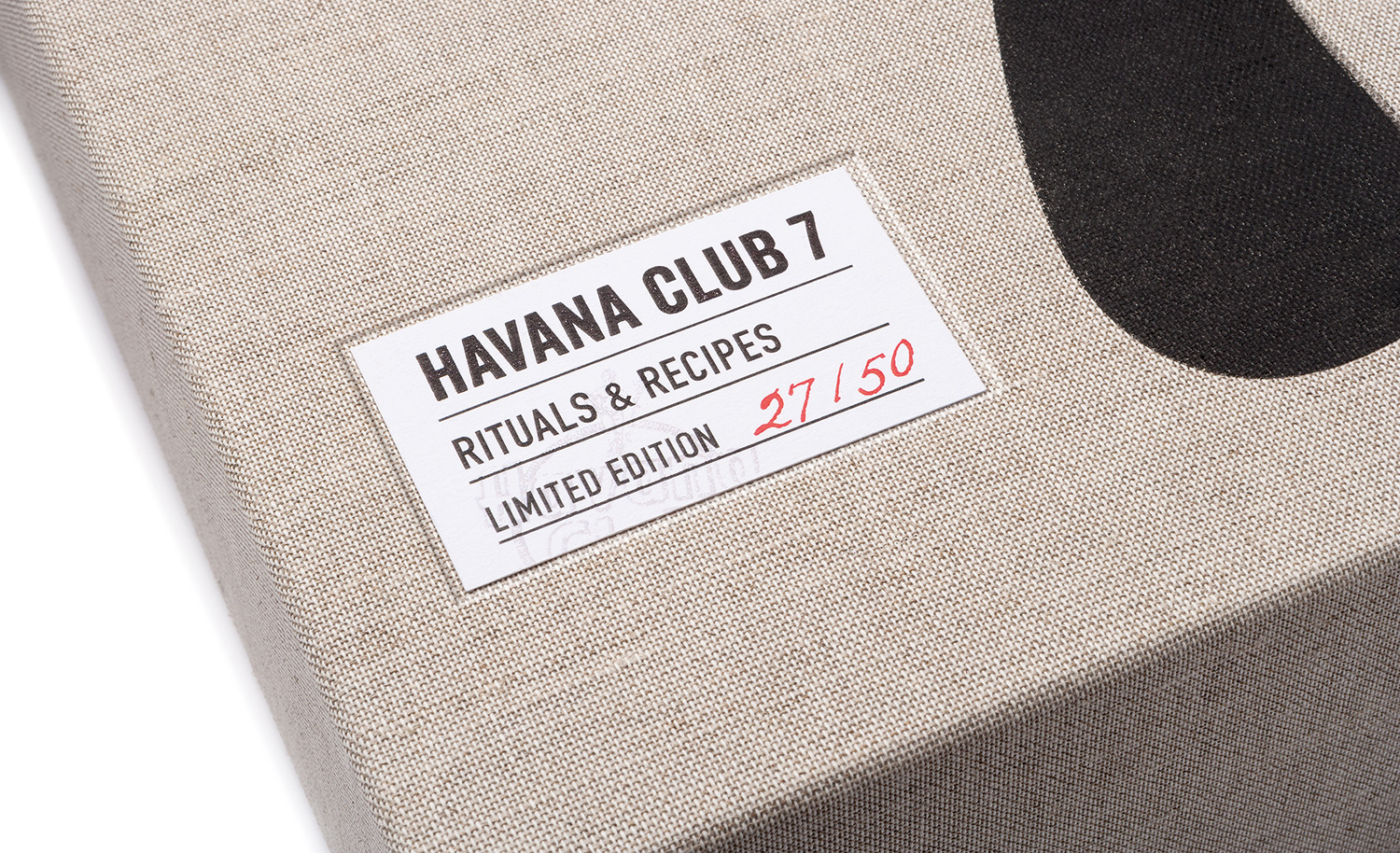 PACKAGING
Cloth covered box
PROCESS / MATERIAL
Wicotex® book cloth, uncoated paper, foil block, deboss, personalise, custom cut, foam insert
PARTNER
Havana Club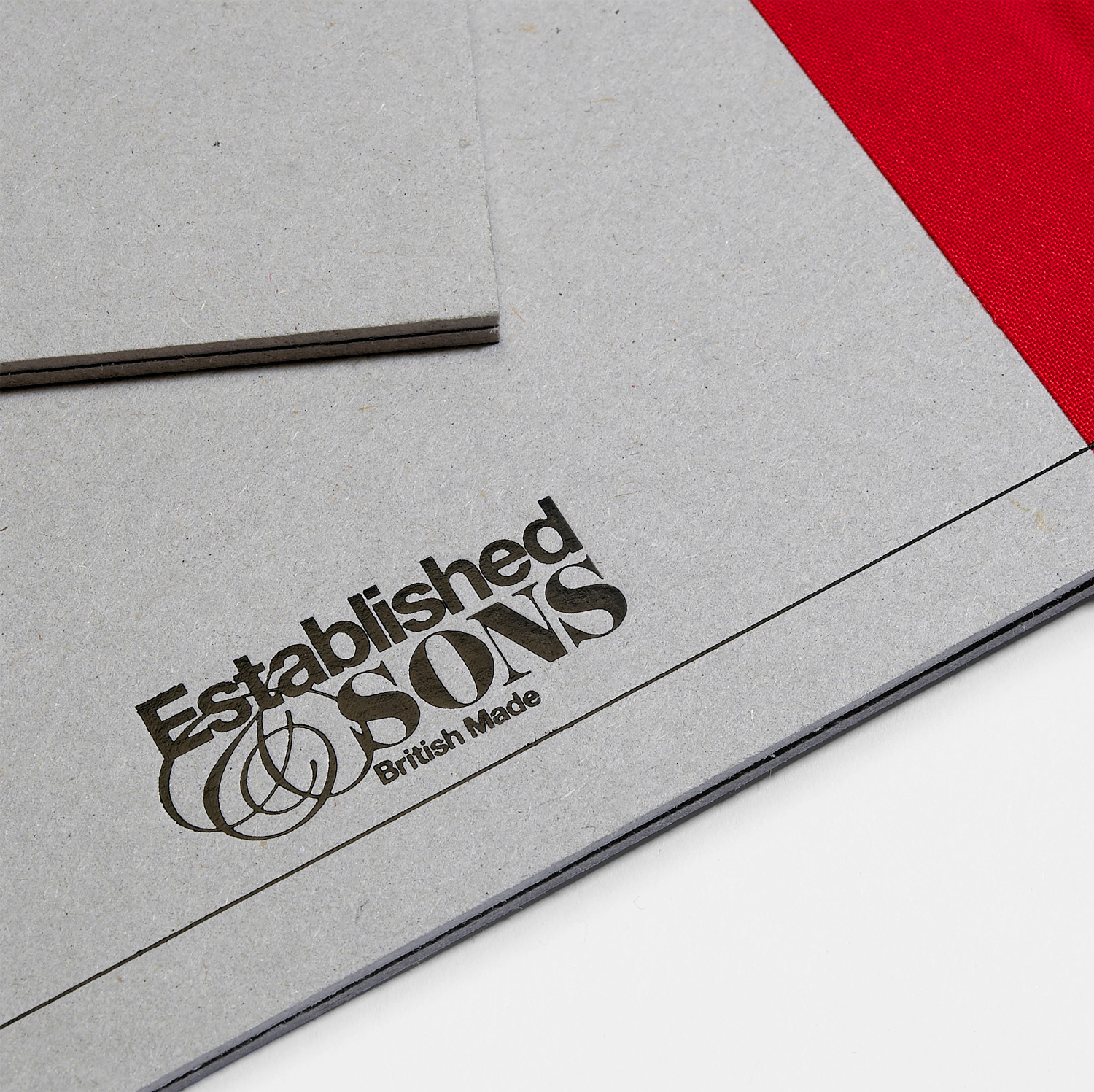 PACKAGING
Recycled binder
PROCESS / MATERIAL
Recycled unlined grey board, book cloth, brass screw, foil block, hand finish, die-cut
PARTNER
Established & Sons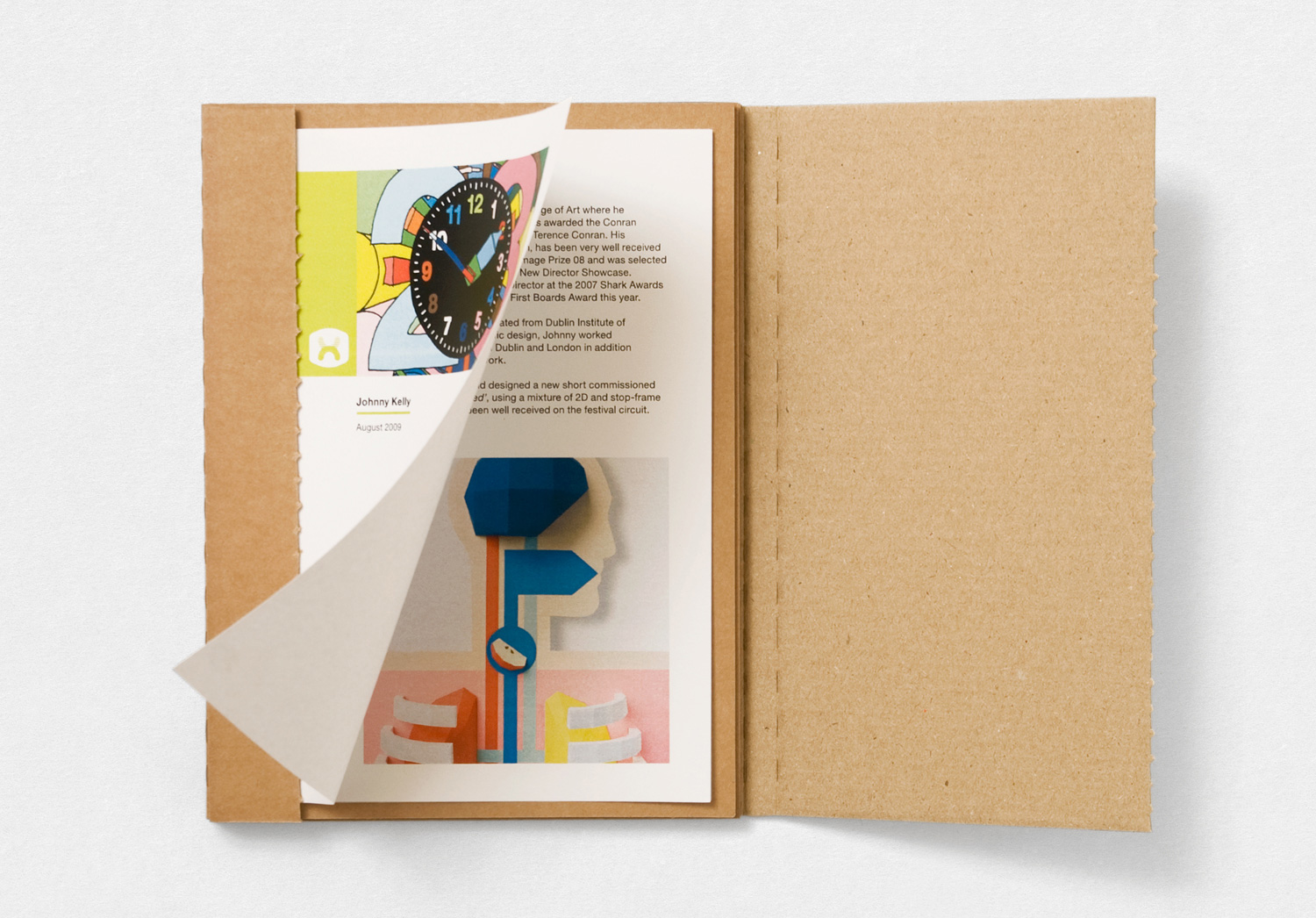 PACKAGING
Showreel pack
PROCESS / MATERIAL
E-flute corrugated card, bespoke cutter, screen print, die stamp, self assemble
PARTNER
Nexus Productions