Abel – Layering Set
Abel make completely organic, 100% natural perfume. They specialise in creating fragrance, packaging and processes that challenge industry norms and provide biodegradable, environmentally friendly alternatives.
Their limited edition layering set contains 3 x 15ml bottles of 100% plant-derived Eau de Parfum, all packed together in a low waste and 100% recyclable box.
The space saving flat-fold design is formed by precise creasing of the box when laid flat so it can be easily assembled and secured with a magnetic closure – neatly presenting and protecting the bottles inside. The case is made from greyboard, covered and lined with Neenah Environment paper and printed in one colour to both sides. Die-cut punched through recesses hold the 3 x 15ml bottles in place. The sleeve which fits over the box opens at both ends and is made from matching paper, CMYK printed with a raised emboss to finish.
Progress manufactured 3,000 boxes and sleeves – all delivered directly to Abel in The Netherlands.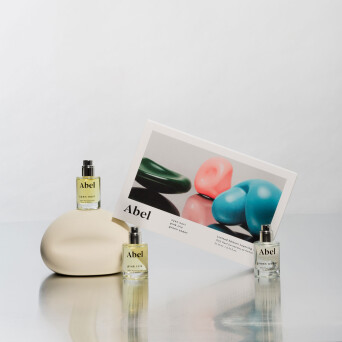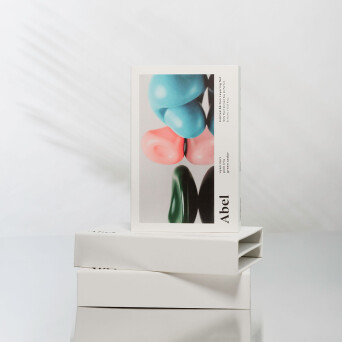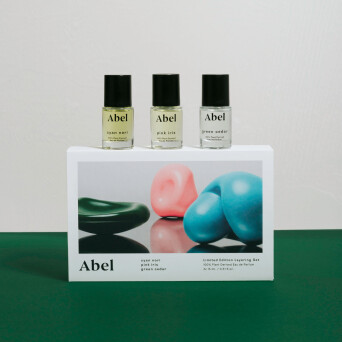 Progress have partnered with us to produce our outer packaging for over 8 years. Their exceptional communication, impeccable project management, collaborative ethos and willingness to go the extra mile has solidified a relationship we truly value.
Elise at Abel Fragrance