Carolina Bucci
Based in her family's workshop in the goldsmiths' quarter of Florence, Carolina Bucci makes inspiring, distinctive jewellery designed with a reverence for detail and craftsmanship. Her creations are interwoven with personal stories from her life and travels, as well as the rich heritage of the Bucci family. This simple, direct relationship between creative and creation is at the very heart of what Carolina stands for.
We were asked to produce two specially designed boxes to house jewellery beads for her collections. A thousand units were produced in total, the sleeves of which were split over two designs. The first version was made from silver Chromolux with a one-colour foil to the outer, and the second sleeve was made from Azure Colorplan Stucco emboss paper. For the inserts we supplied them with white, one-colour printed tissue paper also.
Designer: Hanna Labeyrie.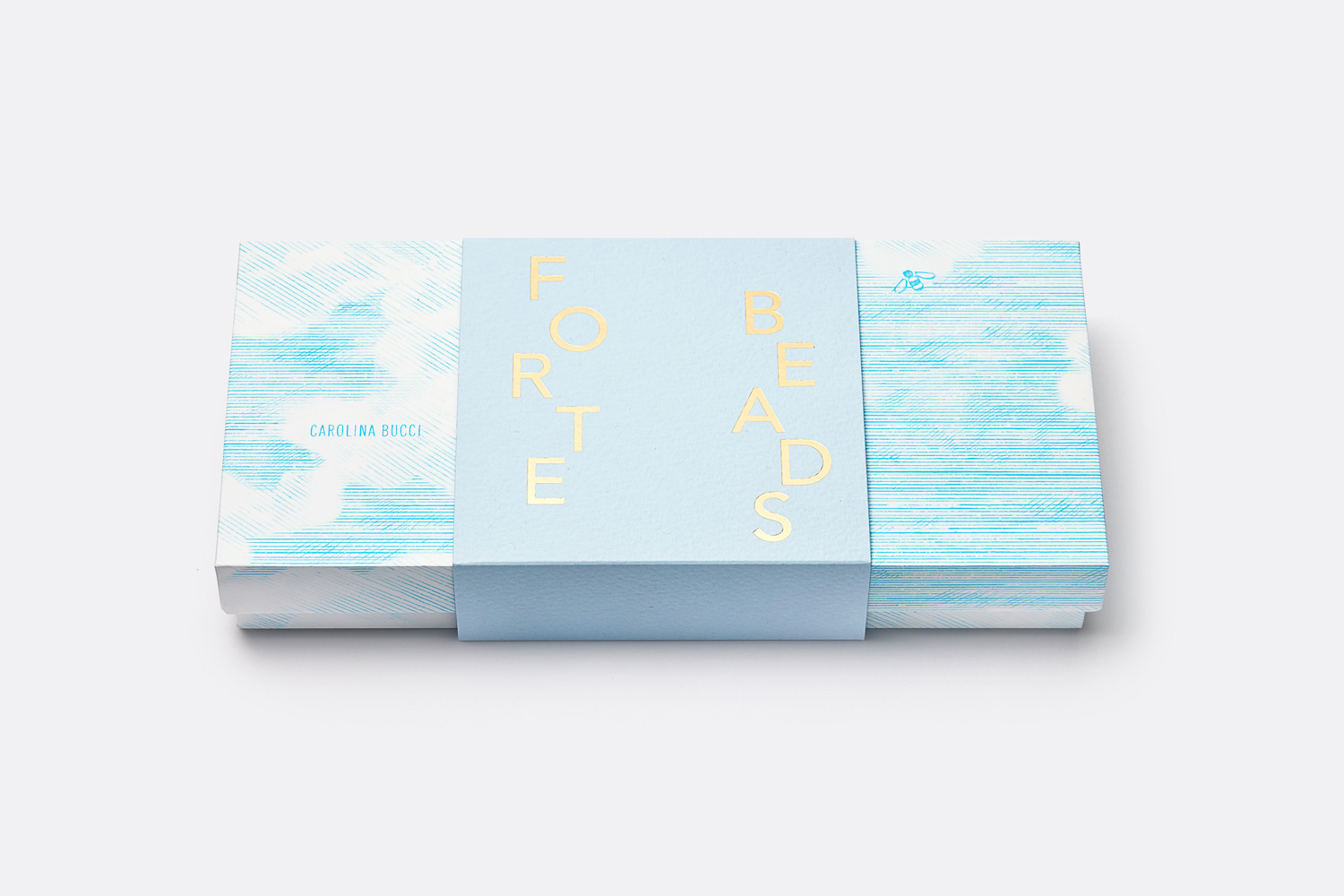 Progress Packaging Bead Boxes Jewellery Eco Friendly Environmentally Fsc Approved Luxury Production Mindfully Sourced Reatil Box 3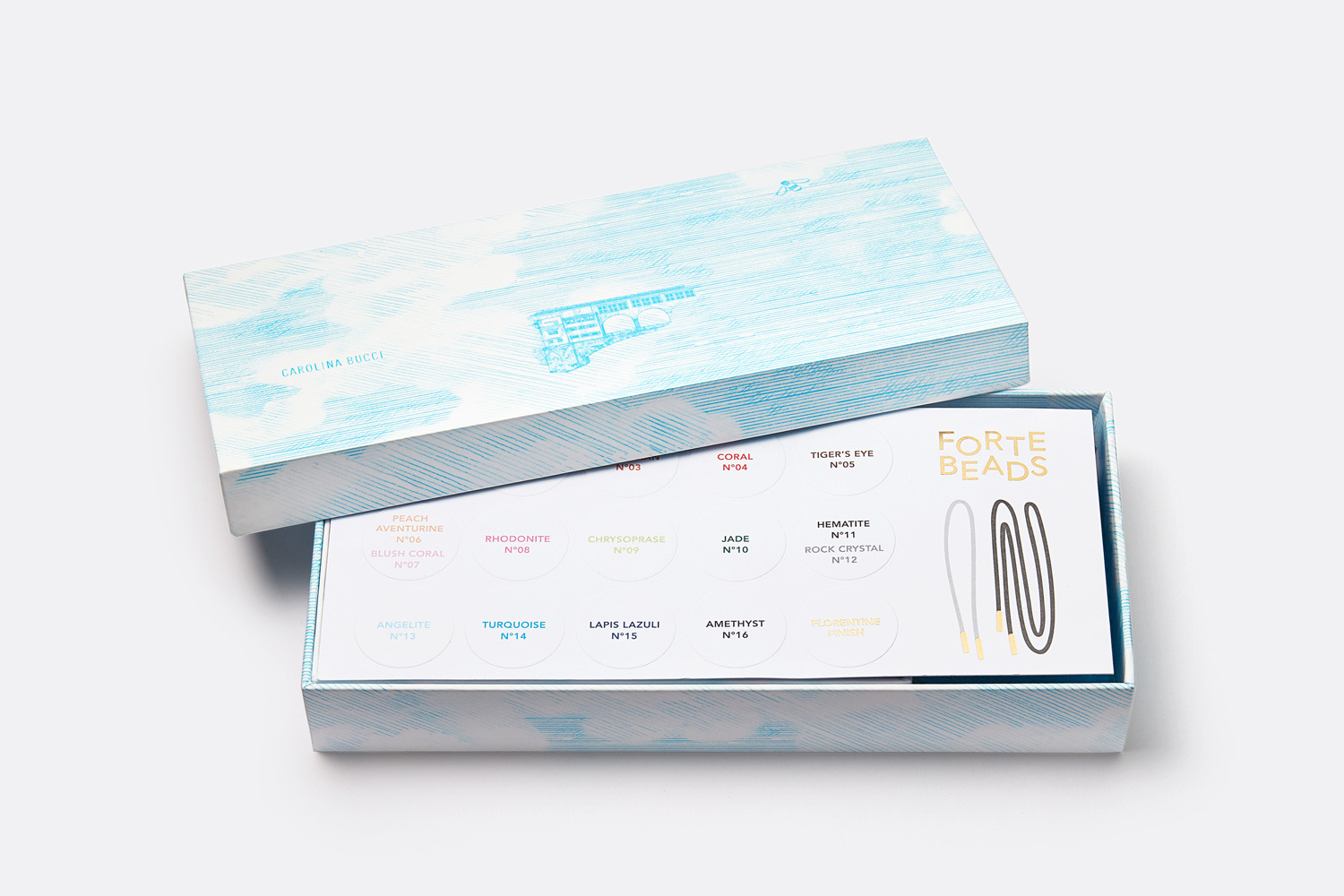 Progress Packaging Bead Boxes Jewellery Eco Friendly Environmentally Fsc Approved Luxury Production Mindfully Sourced Reatil Box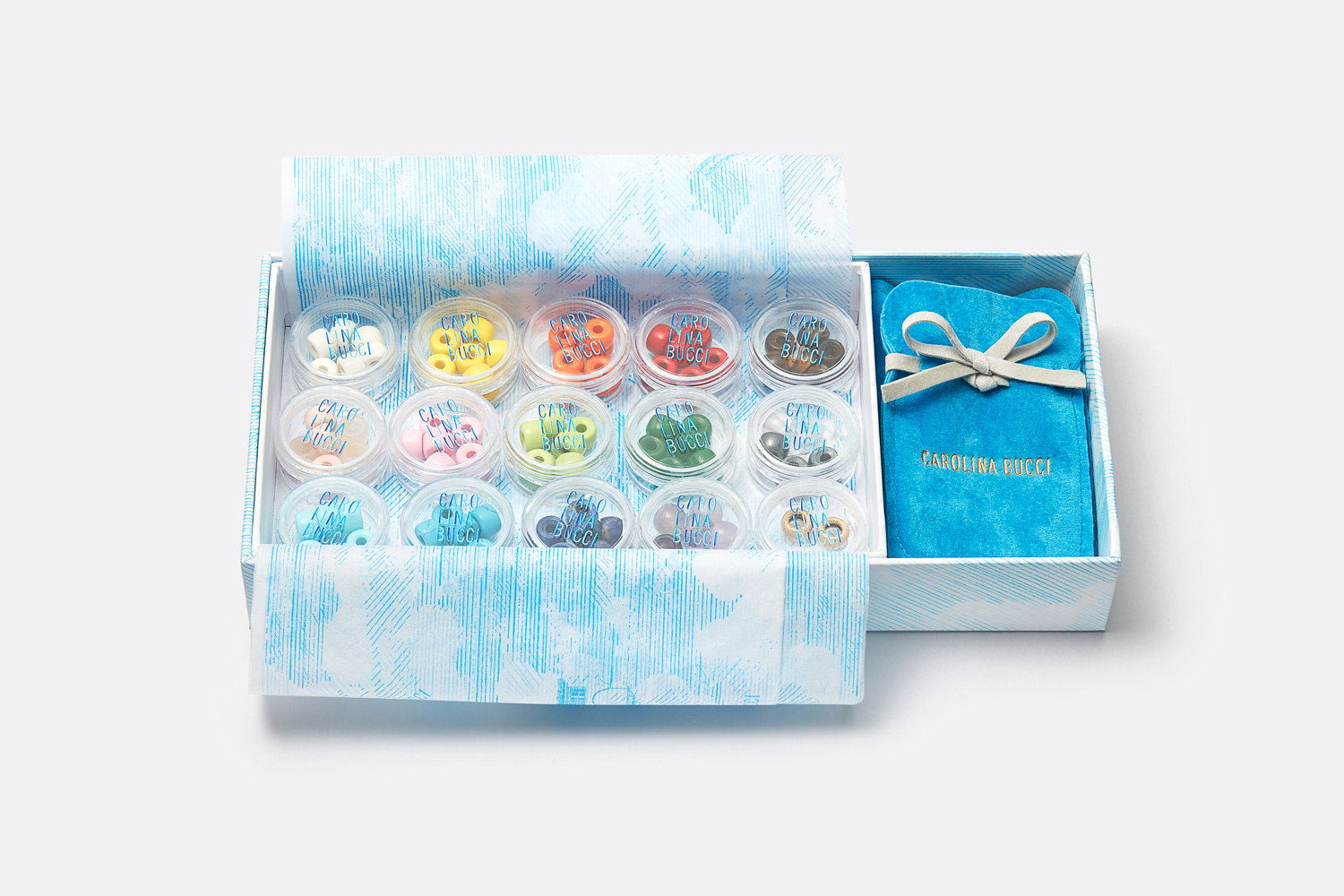 Progress Packaging Bead Boxes Jewellery Eco Friendly Environmentally Fsc Approved Luxury Production Mindfully Sourced Reatil Box 2